EXPERTISE
We provide end-to-end ERP solutions, including strategy, implementation, and ongoing support. Our collaboration with major Enterprise ERP vendors and leverages their industry and technology expertise to help organizations achieve their ERP goals. We are also a technical partner for leading enterprise ERP software and this partnership ultimately offer more value to the customers.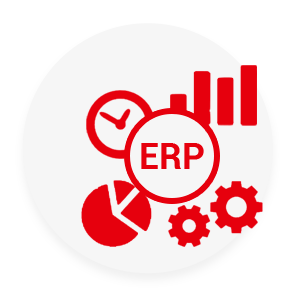 ENTERPRISE RESOURCE PLANNING
One enterprise application that spans the entire organization, offering powerful open-source ERP (Enterprise Resource Planning) and CPM (Corporate Performance Management) functionalities with built-in document management. It incorporates business intelligence and AI capabilities, enabling you to increase efficiency and make informed business decisions. The solution is available on both cloud and on-premises platforms, providing flexibility and leveraging inbuilt Artificial Intelligence (AI) and Business Intelligence (BI) to enhance your operations.