EXPERTISE
We offer a range of solutions for enterprise automation and have a global network of partners and experts who can assist with RPA initiatives. We have expertise in developing and implementing RPA solutions across various industries.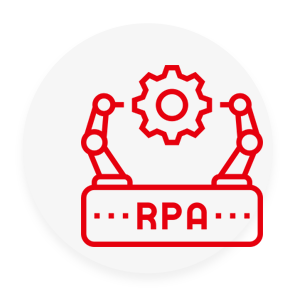 Robotic Process Automation
Sharp RPA Solutions offers proactive and cost-effective managed services to help growing businesses improve their productivity. As a provider of RPA (Robotic Process Automation) development services, we specialize in defining and implementing RPA strategies that align with your business needs. Our team conducts thorough RPA assessments to identify opportunities, create a strategic roadmap, and recommend the best-fit RPA solution. From RPA development to deployment, we work closely with you to ensure your business processes are optimized and automated for maximum efficiency.